Kogama Longest Stair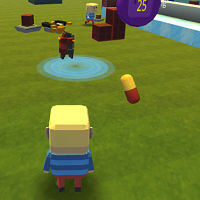 Description
:
Kogama Longest Stair is a very simple game but no less interesting. Your goal in this game is to climb stairs quickly to be the first to reach the flagpole at the top.
You need to move skillfully because this flagpole is in the middle of the sea and if you fall off the stairs, you will be right under the sea with great depth. Now you only have to commit suicide.
Controls
WASD or arrow keys: move
Space bar: jump
K: suicide
This game will take hours and hours, in addition to this exciting game you can also play other games on our website. Have fun with the game.