Skytrip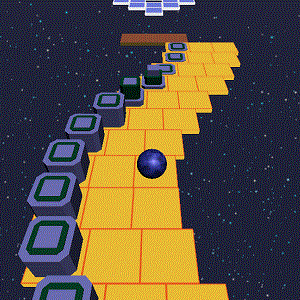 Description
:
Play Skytrip Game, the free online game ! Click now to play Skytrip Game. Enjoy the best games related to Skytrip Game.
Control a rolling ball and roll as far as possible without falling over the edge or between the gaps. Use your skills and reflexes in Sky Trip! Avoid gaps and try to spot the holes as early as possible to plan your moves ahead.
SkyTrip is a skill based distance game, where your goal is to simply reach as far as possible. In this game, you'll be in control of a silver rolling ball and you must navigate your way to reach as far as possible without falling. Along the ways there will be several items that can be collected or used. One particular item is the Up arrow, which when collected allows the ball to do a double jump. Collect more to perform triple jumps and maybe more that will be helpful in many cases. How far can you go? Try to set a new high score in Sky Trip!