Learn To Fly 2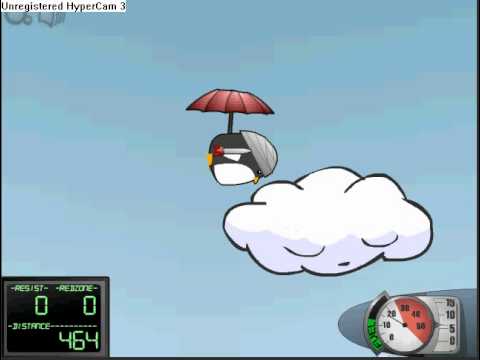 Description
:
Learn To Fly 2
Learn To Fly 2 is the sequel to a penguin training course for penguins. The penguin is being ridiculed by a lot of people that he can't fly, and because he was annoyed by gossip, he decided to prove to everyone that he could fly.
He started studying a lot of books and decided to practice, you will help him fly through hard training days. First, you will learn to fly by standing on a higher ridge and running to fly down, at the beginning of the training, you will only walk a segment, you gain more experience and money. Use this money to buy upgrades that will help you. These upgrades will help you fly farther, have less money, you will buy small upgrades, then when you earn more money, you will upgrade more things.
Use the arrow keys to change the angle of your penguin, leaning forward to move faster and backward to increase height. Collect money by flying longer and faster. Buy wings, buy sliders, buy boosters, hit the snowman to earn extra money. Every day you have to go uphill and launch your penguin down the ramp to practice flying and to move long distances in the air. The more upgrades you buy, the longer you will travel, earn more money and buy upgrades.
With the hard work and the knowledge you have learned, make sure your penguin will fly a long way, wish you will soon achieve the goal, so people do not mock your bird.
This game will practice perseverance for you, especially will help the children realize that hard training will improve for flying learning in particular and for any one thing.
How to play Learn To Fly 2
Learn To Fly 2 is played with the following keys: AD or left / right to control flight. When you buy rockets, use the space bar to use them.