Raze 3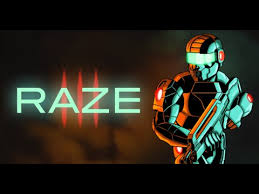 Description
:
Raze 3
Raze 3 brings you to the hero experience. In this game, you will control a character leading your army through the journeys with harsh challenges while destroying aliens invading your earth. In the context of about 10 years ago, aliens came to invade the earth and dominate here, they destroy and build a powerful army and set many traps to protect the base. When invaded, people always try to train in the sky to find opportunities to take back the earth. They have trained an elite army and now is a ripe opportunity for you to lead your army to destroy all aliens and take back the earth.
The game has two modes, fast and workforce campaign. In quick mode, you will set your goal to kill some characters and take part in a quick match to win. In the workforce campaign mode, you have to overcome many levels with different challenges and difficulties, have been arranged in advance and the traps or doors have rules to open and need you to pioneer. his army. Levels will get harder and harder with the magnitude of the level. When the game starts, you and your allies are taken to the base. You will be the pioneer to open the way and you are equipped with guns and swords to help you overcome the dangers. Each game mode will bring you different scenes, difficulties and support to help you get interested in this game.
Regardless of the game mode, you can customize your character, such as changing equipment, costume colours, naming, and making a lot of other options. After customizing the character, you will join your army in the battle. You have the ability to collect a lot of weapons and items along the way, those weapons help you destroy them quickly and easily.
As you complete each mission, you can upgrade weapons to become stronger and use them flexibly so you can defeat enemies quickly. If you fail on each mission, you can also playback from that mission.
You must pay attention to the parameters in the corners of the screen to get important information and have flexible and accurate responses.
How to play Raze 3
Raze 3 needs to use the following combination of character keys:
WASD or arrow keys to move.
Left-click to use weapon.
Space bar to jump.
Q / E (or Shift / Enter Key) to select a weapon in front or behind.
F / Ctrl to search for something.
123456: to select special weapons to use.
Esc / P to pause the game.