Raze 4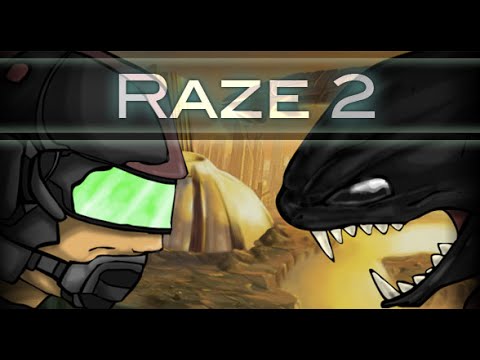 Description
:
Raze 4
Raze 4 is a game about the journey to destroy aliens to take back the earth. About 10 years ago, the earth was invaded by aliens, who built this place as their base. People did not surrender to their destiny, they created a base in the sky, built an army and trained them daily. When the army was strong, with the opportunity came, they brought the army back to earth and launched a revolution to take back the earth.
This 4th version brings a lot of interesting things from the interface, sound, images, context, content. The version was born based on the development of other versions.
There are two game modes that are fast play mode and human campaign mode. Each mode has its own characteristics and interesting features, on the other hand, both player modes can set their characters in terms of image, initial weapons and collect weapons during the battle. Fighting with the revival many times
In quick play mode, you will participate in a quick match, when winning that match you play another match, these matches are independent of each other. In this mode, you have to reach a limited achievement to win, you are allowed to adjust the number of allies, the number of people who will fight with you and participate in a direct battle with aliens. In human resources campaign mode, you have to overcome many levels, these levels are linked together in a unified system. Each level has challenges and challenges, along with a large number of aliens. You are the character leading your army, you are also the one who will pioneer, paving the way for the army to destroy aliens to go further. When you complete each level, you can buy upgrades for your character. After each destruction, you will be revived, but the revival is limited, so you need to quickly and flexibly destroy aliens before they destroy you.
How to play Raze 4
Raze 4 uses the WASD or arrow keys to move, the space bar to jump and you should combine these keys for flexible movement.
Left click to fire.
F / Ctrl key to use sword.
Q / E (or Shift / Enter) keys to select a weapon in front or back.
Keys 1, 2, 3, 4, 5, 6: to select the special weapon to use.
Esc / P keys to pause the game