Temple Run 2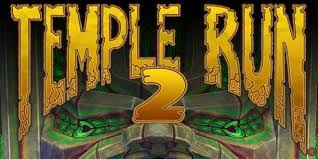 Description
:
Temple Run 2 is an extremely addictive adventure game and equally adventurous is loved by so many people around the world.
In Temple Run 2, you will transform into a handsome archaeologist who is looking for fleeing monsters. Your task in the game is to run fast to escape the mysterious temple in the forest.
Along the way you will face numerous obstacles as well as dangerous terrain that you can lose your life at any time, also unblocked games you have to jump over, move left, right Avoid the obstacles while collecting extra coins.
Game instructions Temple Run 2
Use W, A, S, D or arrow keys ← → ↑ ↓ to move
Features and characteristics of Temple Run 2
Shield: When a obstacle is encountered, the Shield will disappear but it will protect you.
Coin Bonus: Get 50 cents bonus instantly
Boost: Boost your strength instantly.
Score Bonus: Earn 500 bonus points instantly
Coin magnet: Attract magnets immediately.
Gem Bonus: Provide the Gem for you
To use these features, you need to double-tap the screen when the green clock appears in the upper left corner of the screen.